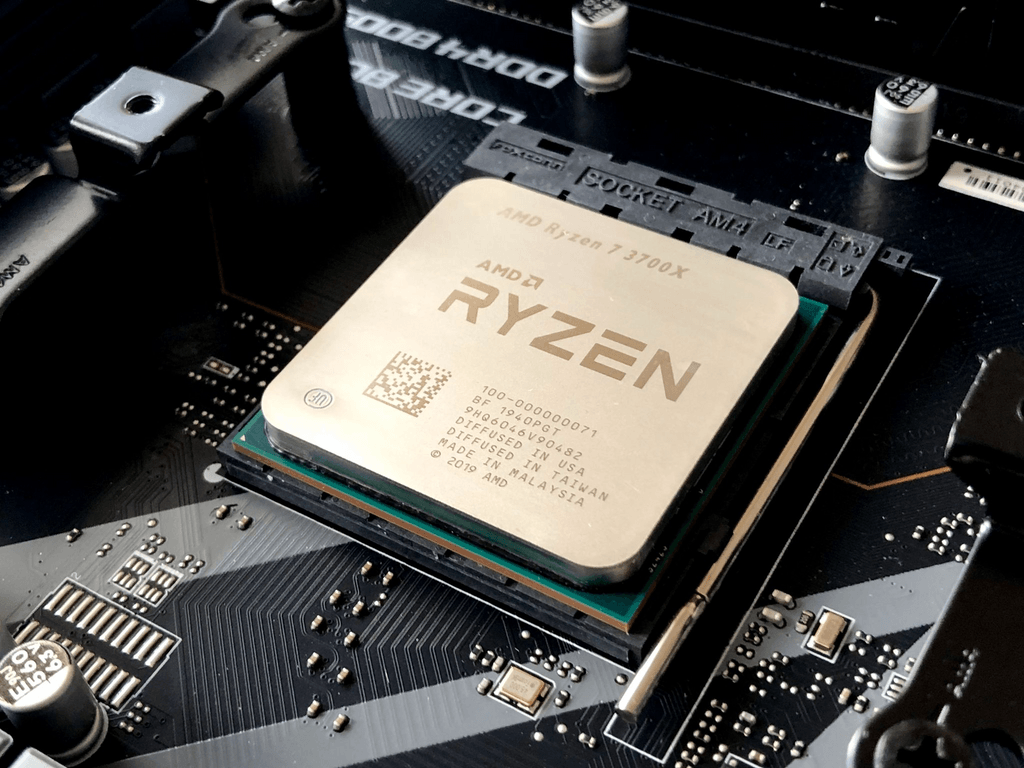 Whether you're building a new PC or upgrading your existing setup, pairing the right CPU with your GPU is vital for achieving optimum performance.
Choosing the right CPU can be a challenge, with a vast array of options on the market. But don't fret! Our team has done the hard work for you.
In this comprehensive guide, we'll discuss the 6 Best CPU For 3080 Ti providing you with a detailed review of the top picks.
We've taken into account various use cases, from high-end gaming to professional content creation, and evaluated key aspects such as performance, price-to-performance ratio, and power efficiency.
By the end of this article, you'll have a clear understanding of which CPU will perfectly complement your Nvidia GeForce RTX 3080 Ti, ensuring a smooth, efficient, and powerful computing experience.
Stay tuned as we delve into the world of processors, and identify the best companions for the Best CPU for RTX 3080 Ti. Let's unleash the full potential of your GPU, and elevate your computing experience to new heights!
Our Recommendations
AMD Ryzen 9 5950x (Best Recommended CPU for 3080 ti)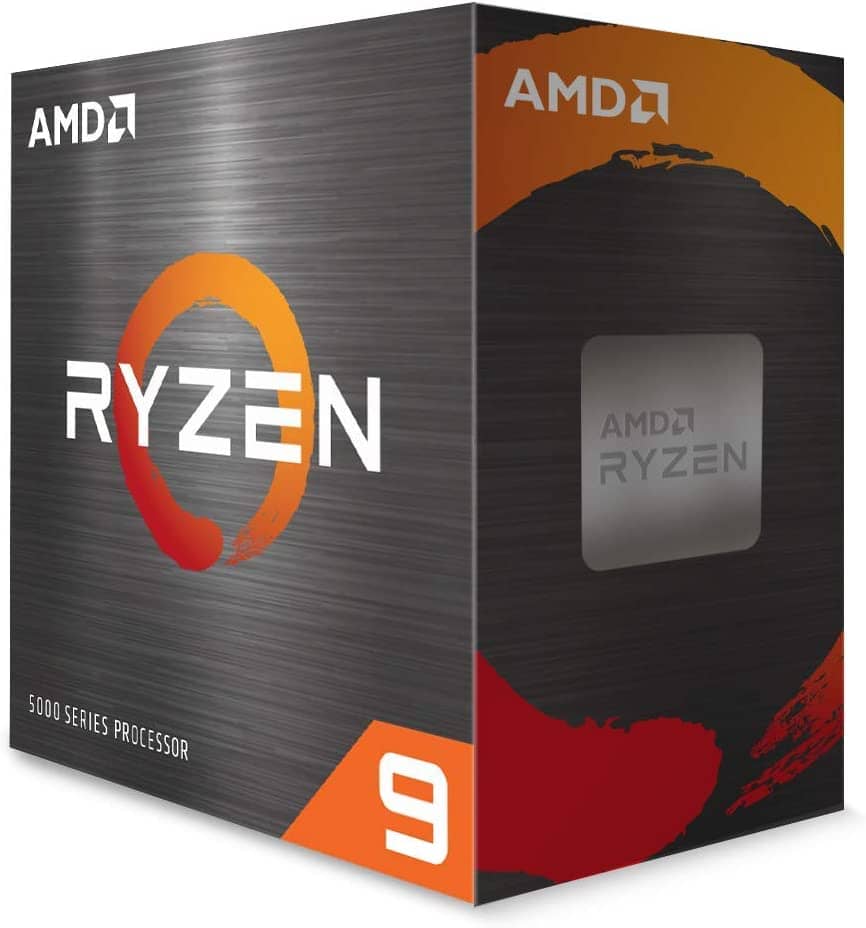 One of the finest CPUs on the market to pair with your CPU for 3080 Ti is none other than the AMD Ryzen 9 5950X. This powerful processor is a beast with 16 cores and 32 threads, making it an exceptional choice for both gamers and creators alike.
Designed for those who refuse to compromise on performance, the Ryzen 9 5950X stands out with its ability to deliver elite 100+ FPS performance in the world's most popular games. Whether you're rendering complex 3D scenes, streaming your favorite games, or tearing through compute-heavy tasks, this processor can handle it all with ease.
AMD has unlocked this CPU for overclocking, which means you can push its performance even further. With a max boost clock speed of 4.9 GHz, the sky's the limit! But remember, with great power comes great heat, and AMD recommends a liquid cooler to keep temperatures in check, given the high-performance nature of this CPU.
One of the unique selling points of this processor is the substantial 72MB of cache and DDR-3200 support, ensuring rapid access to frequently used data and seamless multitasking. Furthermore, for those planning to use the latest X570 and B550 motherboards, the Ryzen 9 5950X supports PCIe 4.0, allowing you to take full advantage of high-speed storage devices and graphics cards.
In Summary, if you're a power user looking for top-tier performance to match your RTX 3080 Ti, the AMD Ryzen 9 5950X could be the ideal pick. It's not just a processor; it's a statement that you're serious about performance.
Pros
Unrivaled multi-core performance 
Outstanding gaming performance
Overclocking capabilities 
Supports PCIe 4.0 for high-speed 
High cache
Cons
Cooler not included
Might be overkill for users 
---
Intel Core i9-12900K (Best Intel CPU for 3080 ti)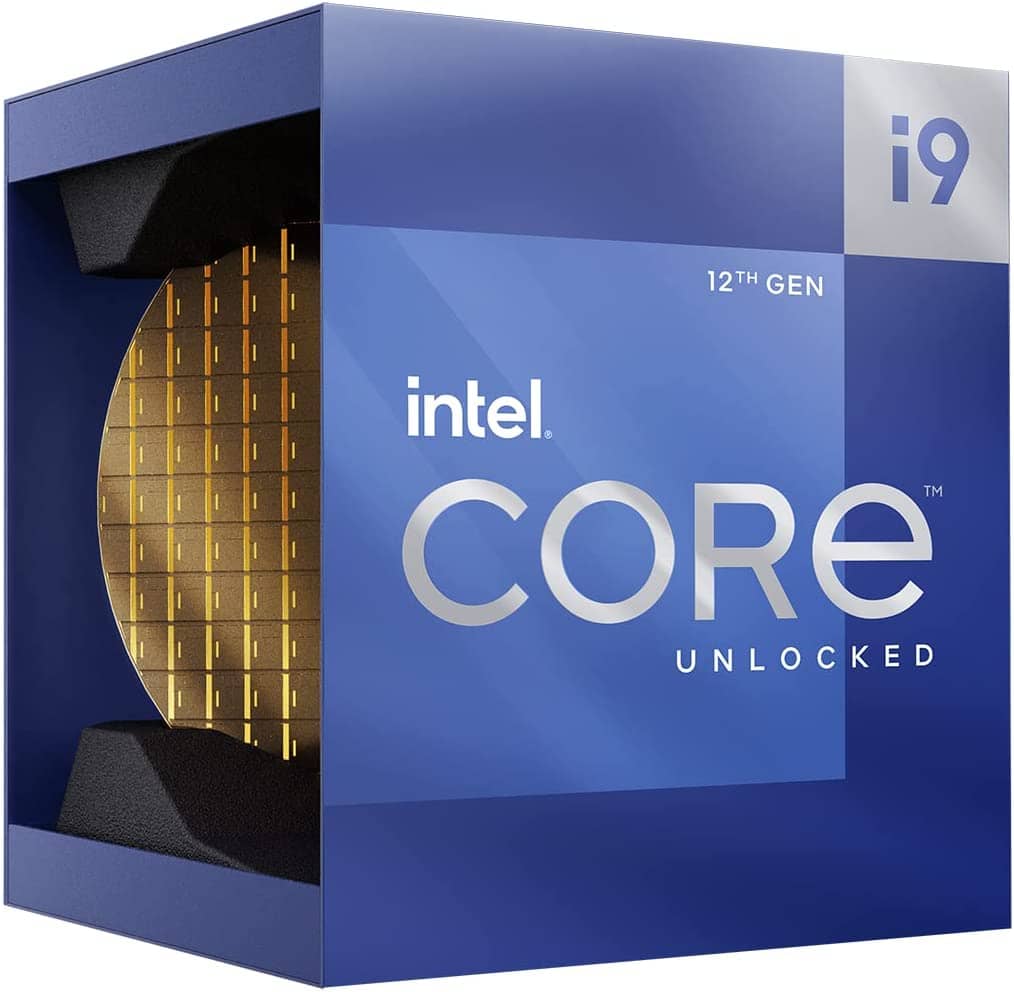 Here comes a juggernaut of a CPU that pairs excellently with the GeForce RTX 3080 Ti, the Intel Core i9-12900K.
This desktop processor sports a total of 16 cores, composed of 8 Performance cores and 8 Efficiency cores, which optimize the chip's performance across a variety of tasks, delivering an outstanding computing experience.
The Core i9-12900K's notable feature is its peak turbo frequency, which reaches an impressive 5.2 GHz. This top-notch speed ensures ultra-smooth gaming and intensive multitasking. Coupled with your RTX 3080 Ti, you can expect nothing short of remarkable performance. To get more performance, choose the best RAM with a minimum memory of 16GB.
this CPU utilizes the Socket LGA-1700, making it compatible with 600 series chipset motherboards. Its 10 nm and Intel 7 Architecture ensure efficient power consumption without compromising performance.
Furthermore, the CPU boasts a generous 30MB of L3 cache that optimizes data access speed, significantly enhancing your system's performance.
Being an 'unlocked' processor, you have the freedom to overclock this beast, providing even more performance if your system can handle it. However, it's worth noting that this 125W processor requires a robust cooling solution, particularly if you plan to overclock.
In essence, the Intel Core i9-12900K is an impressive processor that offers excellent performance for gamers and power users. If you're eager to squeeze out every ounce of performance from your 3080 Ti, this CPU won't disappoint. It truly brings the power and efficiency required to make the most of your high-end gaming rig.
Pros
Exceptional gaming 
Overclocking potential 
Efficient power usage 
Large 30MB L3 cache 
Supports the latest LGA-1700 socket 
Cons
High performance comes with a high heat output 
Might be overpowered for average users 
---
Intel Core i5-10600K (Best Budget CPU)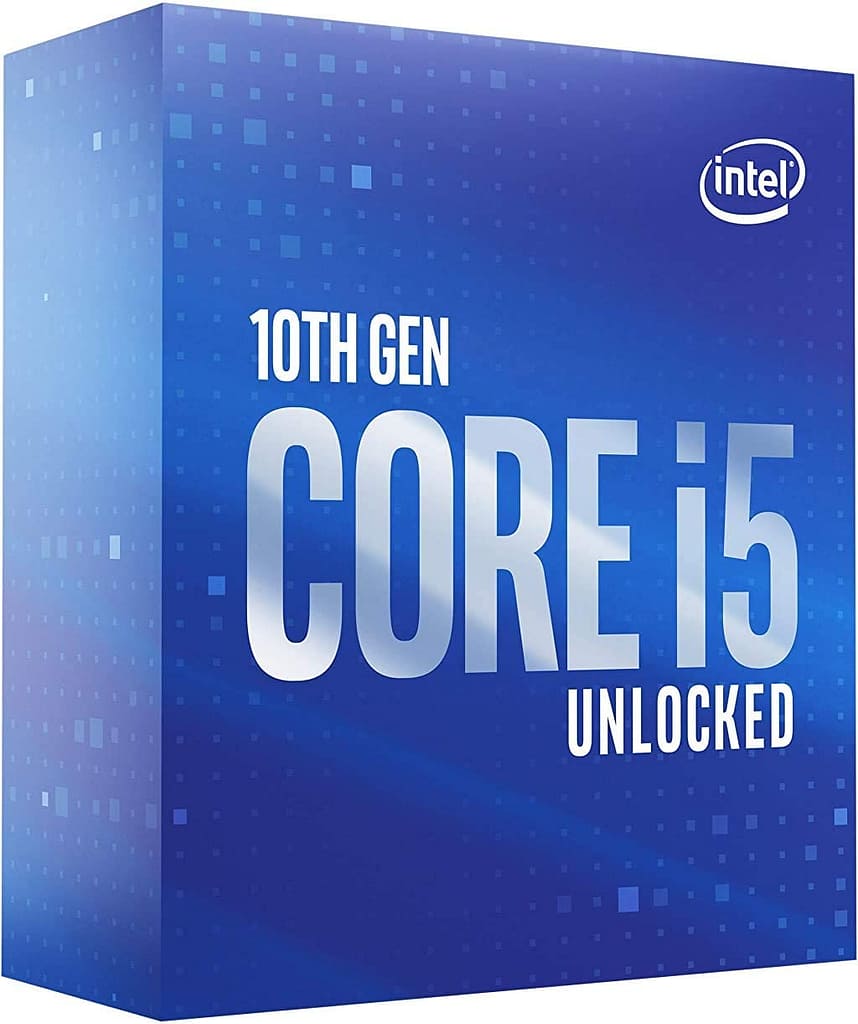 Are you eager to build a robust gaming or work rig, but are intimidated by the price tag of high-end processors? Well, the Intel Core i5-10600K is about to burst your bubble of worry with its spectacular blend of performance, value, and overclocking potential. Let's take a thrilling ride to explore why this processor is a diamond in the rough.
The i5-10600K is no slouch for performance, featuring six cores and 12 threads, making it a potent weapon for multitasking and demanding applications. Its maximum turbo frequency of 4.8 GHz ensures your programs run smoother than a buttered bowling ball down a lane.
Whether you're chasing down enemies in the latest AAA game or working on CPU-intensive tasks, this processor won't leave you hanging.
Got a need for speed? This processor comes unlocked and ready to satisfy your overclocking desires. Ramp up the GHz and push your performance to the next level, all while enjoying the ride on the fast lane. However, remember to strap in a suitable cooling system to keep things chill!
This CPU is compatible with Intel 400 series chipset motherboards and uses the LGA1200 socket type. One feature worth noting is its support for Intel Optane Memory, which can accelerate your system's response time, making your computing experience snappier than a rubber band.
The Intel Core i5-10600K offers a satisfying performance punch without punching a hole in your wallet.
Its overclocking potential is the cherry on top for those who enjoy tinkering with their system's performance. Pair it with your RTX 3080 Ti, and you'll be cruising through your favorite games like a sports car on an open road.
In the world of mid-range CPUs, the i5-10600K truly stands tall. It's an invitation to upgrade that you simply can't refuse!
Pros
Solid Performance
High Clock Speed
Unlocked for Overclocking
Intel Optane Memory Support
Compatible with Intel 400 series 
---
AMD Ryzen 7 5800X (Best Mid-Range CPU)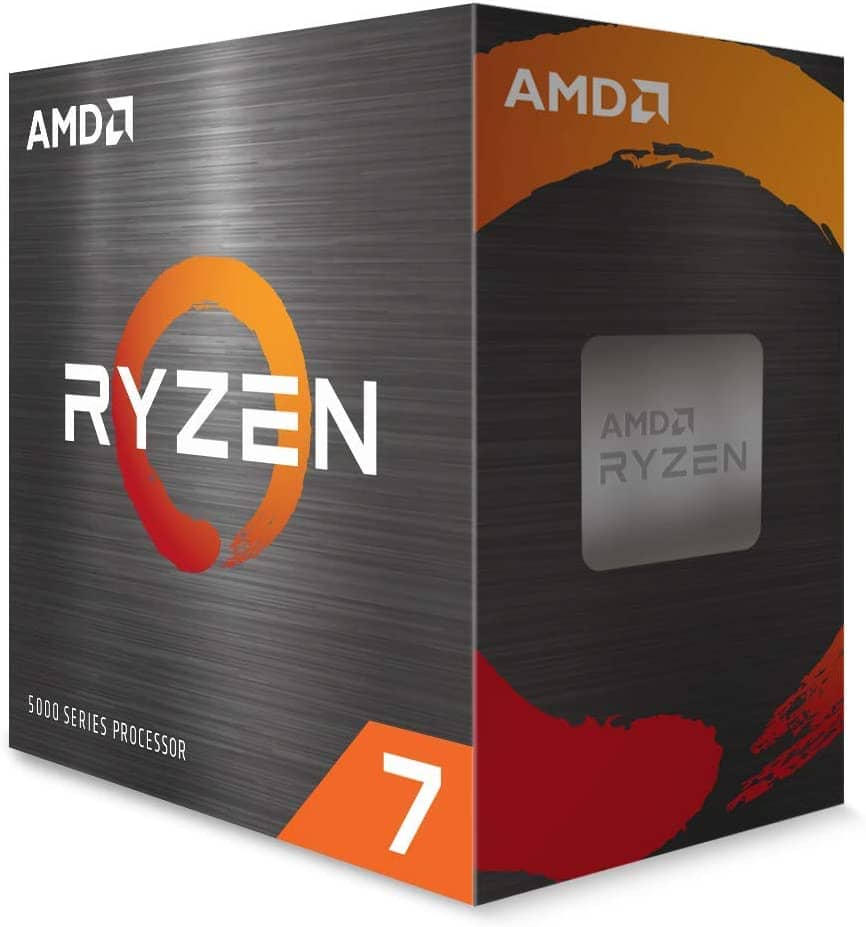 The AMD Ryzen 7 5800X, boasting 8 cores, 16 threads, and an impressive 4.7 GHz Max Boost clock speed, is a captivating powerhouse that should not be overlooked by anyone interested in high-performance computing. This splendid creation by AMD CPU offers a tantalizing fusion of speed and efficiency that makes it an irresistible choice for PC enthusiasts.
The Ryzen 7 5800X is AMD's fastest 8-core processor designed for mainstream desktops, and it proves its mettle in any situation thrown at it.
The processor's multi-threaded capabilities are fantastic. With 16 processing threads, it is ready to tackle heavy multitasking, breezing through demanding applications and providing an exceptional user experience. This makes it not only an ideal choice for gamers but also for content creators and software developers.
One of the key attractions
This processor is its performance in gaming. Capable of delivering over 100 FPS in the world's most popular games, the 5800X opens up a world of possibilities for avid gamers. It ensures smooth gameplay, and immersive experiences, and takes your gaming sessions to the next level.
Now, let's address the overclocking feature. The 5800X is unlocked for overclocking, enabling users to squeeze out extra performance if they wish. You can push it even further beyond its max boost clock speed of 4.7 GHz, opening up exciting opportunities for power users and those interested in customizing their setups.
The AMD Ryzen 7 5800X offers top-of-the-line performance that is difficult to match. Its pros heavily outweigh its cons, making it a worthwhile addition to any powerful PC setup.
If you are a PC enthusiast who desires the best performance from your machine, this processor is a compelling reason to pull out your wallet. With this piece of tech, the fun never stops, and your digital experience hooks you like never before!
In summary, the Ryzen 7 5800X processor offers an impressive blend of power, performance, and future-proof technology. Whether you're gaming, creating, or simply want the best, the 5800X has a seat at the table. Leap today – your PC will thank you!
Pros
Unmatched Performance
Superior Gaming Experience
Overclocking Capabilities
Advanced Technology
Cons
No Cooler Included
Overclocking Requires Skill
---
Intel Core i9-9900K (Best CPU for enthusiasts)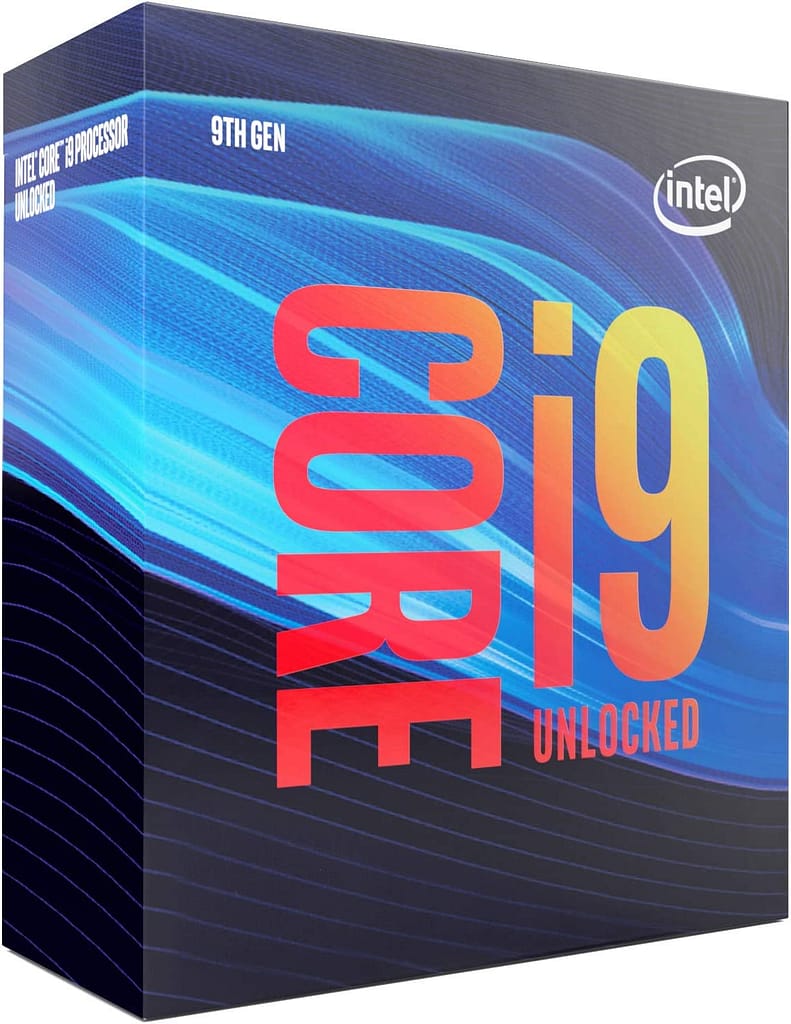 The Intel Core i9-9900K, a desktop processor that offers 8 cores, 16 threads, and a top turbo boost clock speed of 5.0GHz, stands as a monument to the relentless pursuit of technological advancement. With a multitude of impressive features, this processor establishes itself as a valuable asset for professionals and gaming enthusiasts alike.
At the heart of this digital beast lies a formidable array of 8 cores and 16 threads. The i9-9900K offers staggering multitasking power, allowing you to execute several intensive processes concurrently without breaking a sweat.
From playing the latest AAA games, and 3D rendering, to executing demanding programming tasks, the i9-9900K performs with gusto.
Gaming on the i9-9900K is an experience like no other. The high-speed performance and multi-core capabilities of this CPU create an immersive gaming environment that is unparalleled. Its ability to achieve a turbo boost speed of up to 5.0GHz provides a significant edge for gamers who demand smooth and high FPS gameplay.
An exciting feature of this processor is its unlocked capabilities. For those who like to push their system to the absolute limit, the i9-9900K offers ample room for overclocking, making it a potential playground for power users and enthusiasts.
Performance
The Intel Core i9-9900K shines as a high-end, performance-oriented processor that promises and delivers an exciting and immersive computing experience. Despite its minor downsides, the array of benefits it brings to the table makes it an attractive proposition for any power user.
If you are someone who values power, efficiency, and a processor that truly understands your need for performance, then the Intel Core i9-9900K is the one to bet on. From fun-filled gaming sessions to the satisfaction of effortlessly multitasking, the i9-9900K will have you hooked.
In essence, the i9-9900K represents a fusion of power, speed, and efficiency. If you're seeking the perfect ally for your high-end system, look no further.
The Intel Core i9-9900K is more than just a processor, it's an investment in a fantastic digital future. Get ready to enter the realm of high-speed computing and experience the power of real performance today!
Pros
Exceptional Performance
High-Speed Gaming
Overclocking Potential
Advanced Technology
---
Intel Core i5-12600K (Best High-End CPU)
The Intel Core i5-12600K is not just a processor. It's a robust computing solution, designed to deliver impeccable performance across an array of applications. With its impressive specifications, including a Deca-core configuration (6 Performance + 4 Efficiency cores), up to 4.9 GHz clock speed, and an unlocked feature for overclocking, this processor undoubtedly raises the bar for desktop CPUs.
The Core i5-12600K thrives in the realm of multitasking and high-performance computing, effortlessly balancing various tasks thanks to its 10 cores.
The innovative configuration of 6 Performance and 4 Efficiency cores delivers outstanding performance where you need it, and energy-efficient operation when less demanding tasks are at hand. This balance of power and efficiency allows for an exceptionally smooth computing experience, whether you're gaming, creating content, or executing resource-intensive applications.
The Intel Core i5-12600K represents a worthy investment for those seeking to strike a balance between cost and performance. It's the kind of processor that's more than capable of meeting the demands of everyday computing tasks, while also offering enough muscle to handle more intensive applications.
An exciting feature for gaming enthusiasts is the built-in Intel UHD Graphics controller. While not as powerful as a dedicated graphics card, this integrated solution offers more than satisfactory visual performance for casual gaming and multimedia tasks. It's an excellent option for those who want decent gaming capabilities without the additional cost of a standalone GPU.
This CPU is where the fun begins. From enjoying the latest games, creating digital masterpieces, or simply breezing through daily tasks, the i5-12600K is an absolute delight to use.
In conclusion, the Intel Core i5-12600K is a great example of Intel's commitment to delivering processors that offer impressive performance without breaking the bank. If you're looking for a processor that can keep up with your digital lifestyle, the i5-12600K is worth a serious look. Get ready to enjoy a new era of computing with the Intel Core i5-12600K – it's not just an upgrade, it's a game-changer!
Pros
Outstanding Performance
Hyper-Threading Architecture
Built-In Graphics
Unlocked for Overclocking
Cons
Limited Compatibility
No Included Cooler
---
Conclusion
Choosing the right CPU to complement your best CPU for 3080ti is a crucial decision. A balance of power, performance, and price is key, and we believe each of the CPUs discussed in this post fulfills these criteria to varying extents.
From the competitive gaming prowess of the Intel Core i9-9900K to the cost-effectiveness of the Intel Core i5-12600K, we've highlighted a diverse range of options to cater to different needs and budgets.
However, the crown jewel in this selection is undoubtedly the AMD Ryzen 9 5950X. This phenomenal piece of tech stands out with its superior multi-core performance, top-notch gaming abilities, and advanced technology support.
It's an investment that doesn't just promise impressive numbers on paper but delivers them in real-world applications. If you're planning to fully exploit the mammoth potential of the RTX 3080 Ti, the Ryzen 9 5950X is, without a doubt, your best bet.
Remember, while the CPU is an integral part of your PC setup, it's just one piece of the puzzle. The perfect balance comes from the symphony of all components working together in harmony.
And with the right CPU for your RTX 3080 Ti, you're one step closer to creating that harmony. Make your choice wisely, and you'll be rewarded with a PC that's not just powerful but also a joy to use. Game on!